Responsive Email Campaigns | Robert Dyas
I send around 750,000 emails every week at Robert Dyas. Each campaign is a/b tested to ensure it performs to it's best, and this also helps us to understand our subscribers better. Merge tags can be used to extend our segmentation parameters and personalise our message for individual customers. They are prototyped across multiple platforms to ensure we deliver legible, attractive emails to every subscriber, no matter what email client or device they use.
Robert Dyas has over 250,000 subscribers to their email newsletters. About 50% of them view their emails on mobile devices and on dozens of different email clients. This means it is important that  every email I design has to be tested across multiple devices and email clients.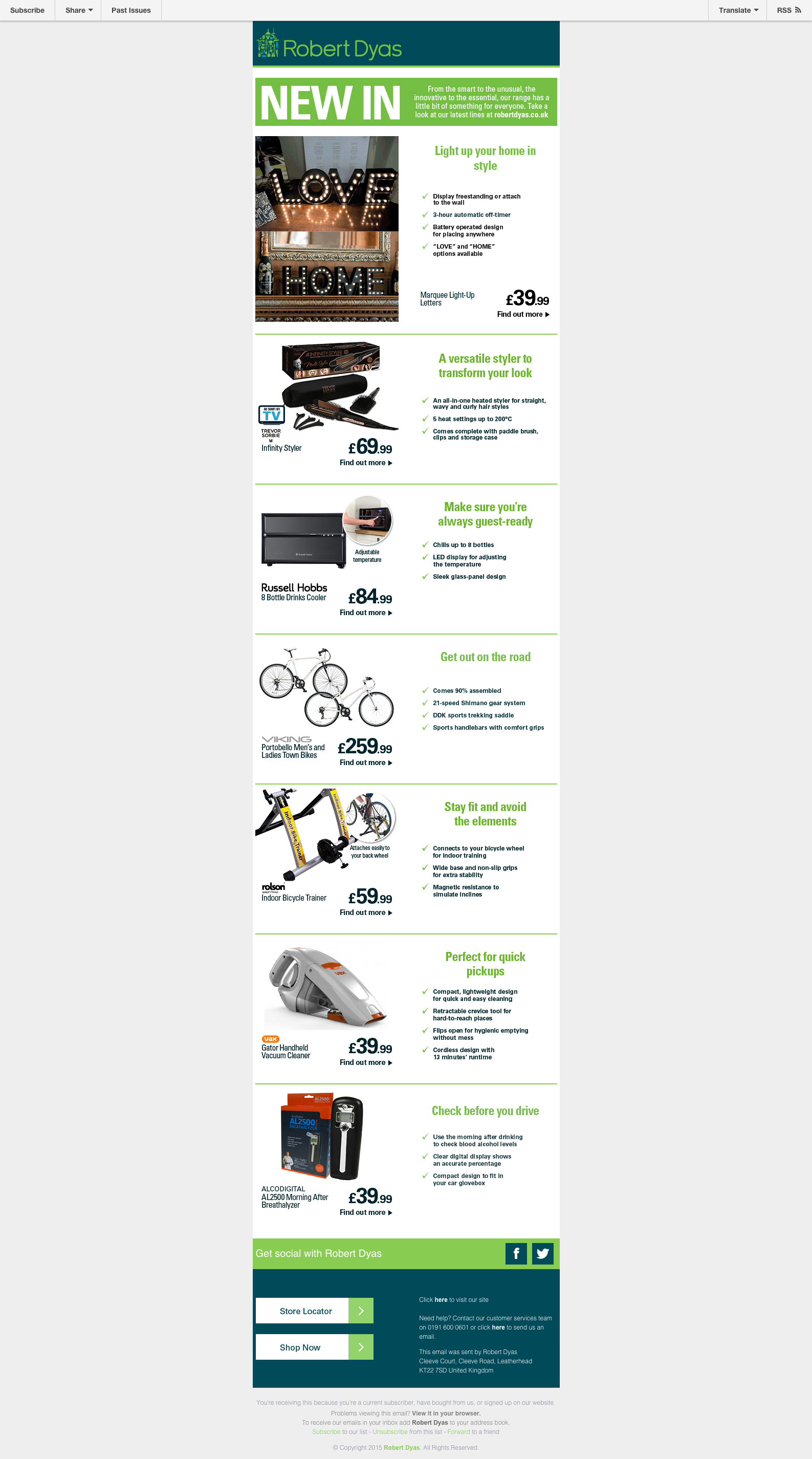 I use gif animations to add extra emphasis to a product or saving. Optimisation becomes more important with these to keep load times in check.